Linked refunds allows the merchant to refund an amount in full or partial by linking the refund transaction to an original sale transaction without the customer having to physically insert their card into the terminal.
Refund via POS Terminal
Prerequisites:
The terminal must be configured to support our Linked Refunds function. Please contact our Support Team or your Account Manager to facilitate this.
The merchant must have the following information to process a refund. You can find all the information on the original receipt:

The terminal ID
The receipt number
The original transaction value

If refund amount entered is greater than the original transaction value or if the Terminal ID or receipt number are entered incorrectly then the refund will be declined.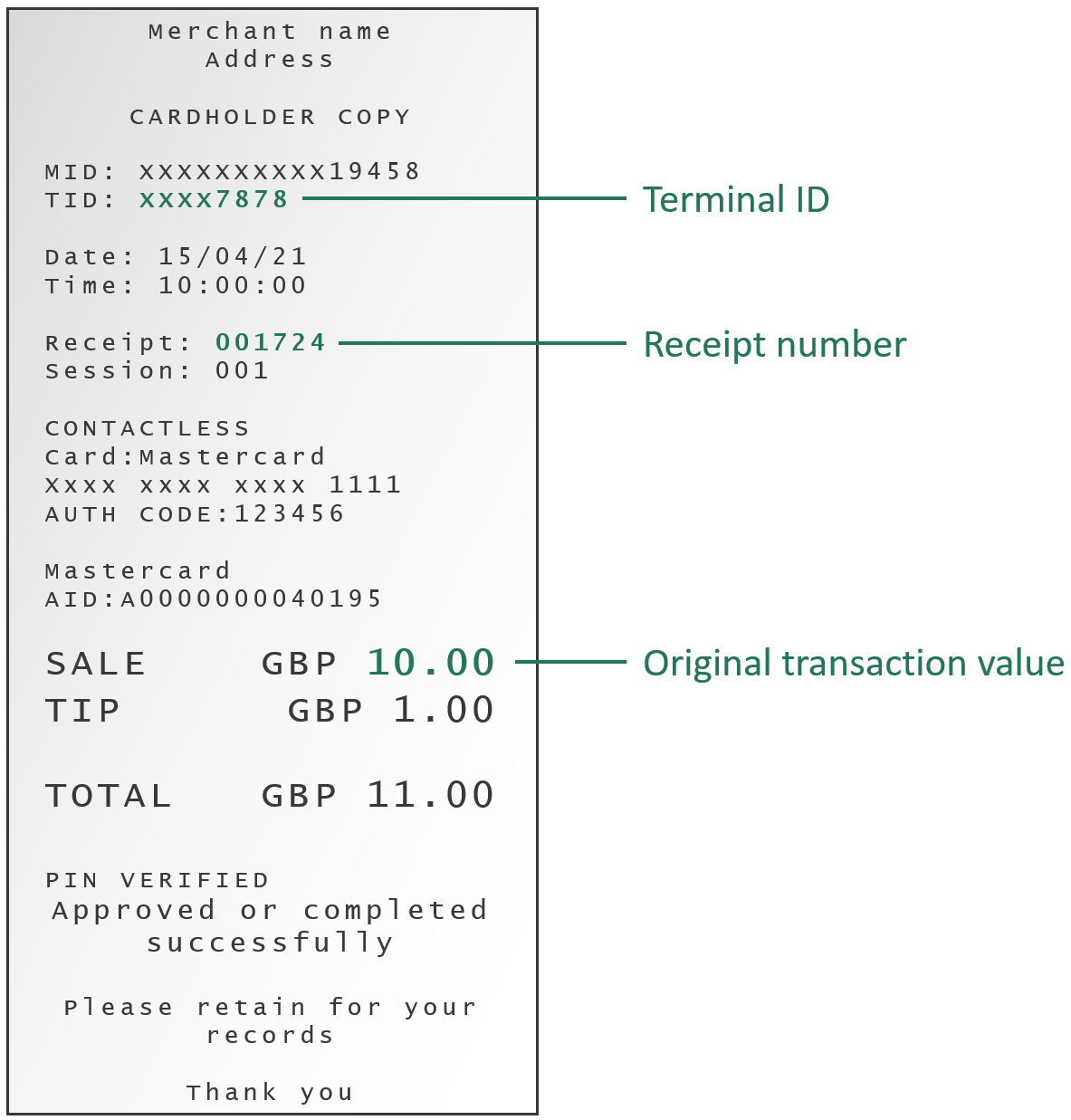 Merchant selects the Quick Menu (Pink button) on the home screen
Merchant selects the Refund icon
Merchant enters Manager password and selects or the green button to proceed
Terminal prompts to Complete with Card? Merchant selects or red button to proceed
Terminal prompts for amount to be refunded. Merchant enters amount to be refunded and selects or the green button to proceed. The amount should be equal to or less than original transaction value
Terminal prompts for Terminal ID. Casher enters Terminal ID number (TID) used while executing the original sale (This can be found on the receipt) and the selects the or the green button to proceed. Should the TID displayed on the screen not match the TID on the receipt then select the yellow button on the keypad to edit the TID on screen to match that displayed on the receipt
Terminal prompts for Receipt number. Merchant enters the receipt number (this can be found on the receipt) and selects the or the green button to proceed. The receipt number should match exactly as displayed on the original receipt e.g.: Receipt number 000341 –should the merchant enter just 341 the transaction will decline
Once all information is entered correctly the refund will be processed. The terminal displays 'Authorization' > 'Approved' and prints merchant copy