Ensure the POS equipment is operated and stored in a safe manner that falls within the parameters laid out by the manufacturer:
Take care not to operate or store the equipment in excessively cold, hot or humid environments.
Remember that the hardware is not water- or dust-resistant and is therefore recommended primarily for indoor operation.
We recommend cleaning the device regularly for hygiene reasons and to prevent the build-up of dust or dirt that may impede normal operation.
If the device has been visibly damaged (e.g. if it has been dropped), please power off the device and disconnect from the power supply, then contact us for assistance.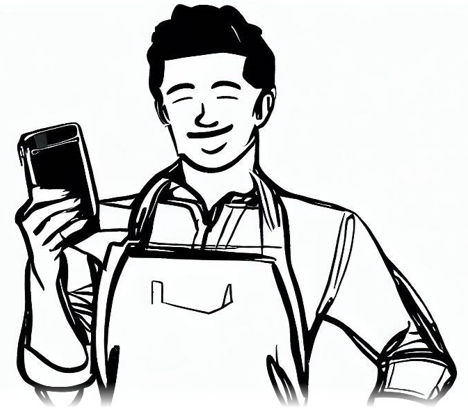 Ensure the equipment is not used for unauthorized purposes and is accessed and operated by authorised personnel only:
When you set the device up for the first time, ensure you change the default manager password.
Only share the manager password with personnel that have a legitimate business reason to operate the device.
If access is being revoked from previously-authorised personnel, it is imperative that you change the manager password immediately.
You should enact procedures in your organisation to ensure the manager password is regularly updated.
When not in use, store the equipment in a secure area out of sight of customers and other personnel.
Ensure the device is connected to power and has an internet connection overnight to allow for security updates to be downloaded and installed.
When terminating your contract with Trust Payments, we recommend contacting us to arrange collection, where we will recycle or dispose of the hardware safely.
Trust Payments shall not be liable or responsible for any loss of or damage arising out of or in connection with unsafe or unauthorized use of the equipment.