Our global search utility allows you to perform searches for transactions and site references.
---
Required user roles
Admin, ViewTransactionsOnly
---
How to access
The global search box can be found at the top of any Portal page.
Performing a search
To perform a search, enter your search terms into the global search box found at the top of the page and click "Search".

You can search for the following entities:
Transactions: Search for transactions processed on your site references, either by their unique transaction reference or the order reference.
Sites: Search for site references you manage.
If only one result is found, you will be immediately redirected to the page associated with the result.
e.g. If you enter a unique transaction reference, you will be immediately redirected to the details view.
Search results page
The results are displayed in a table. Click on an item to display more information (this navigates away from the page).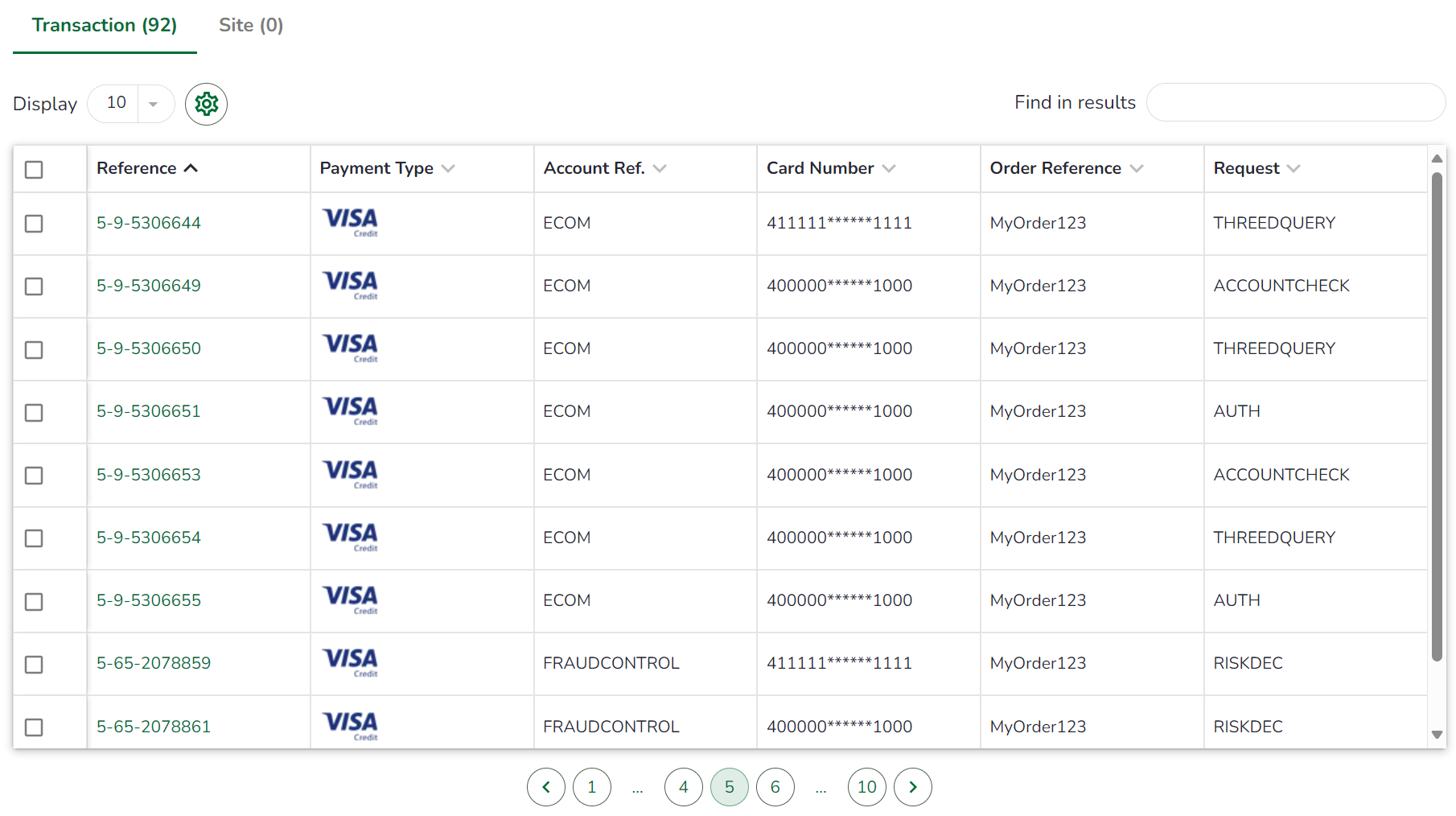 Filtering
You can filter by result type by using the controls near the top of the page: