You can view details for requests and transactions that have been processed on your site reference(s).
---
Required user roles
Admin, Developer, TransactionUser, ViewFeesAndStatements, ViewTransactionsOnly
---
How to access
Select "Transactions" from the left, perform a search and click a transaction reference displayed in the results table.
OR; type in the full transaction reference into the global search found at the top of any Portal page.
You can also configure your own system to query our API for transaction details. This allows you to directly integrate transaction monitoring into your own bespoke solution.
Click here to learn more.
The top of the page displayed is colour-coded according to the status (e.g. "Settled"). This area will also show the amount, currency, payment method and masked card number. All other information can be found below this. You can tailor the view to your preference by expanding and collapsing the different sections.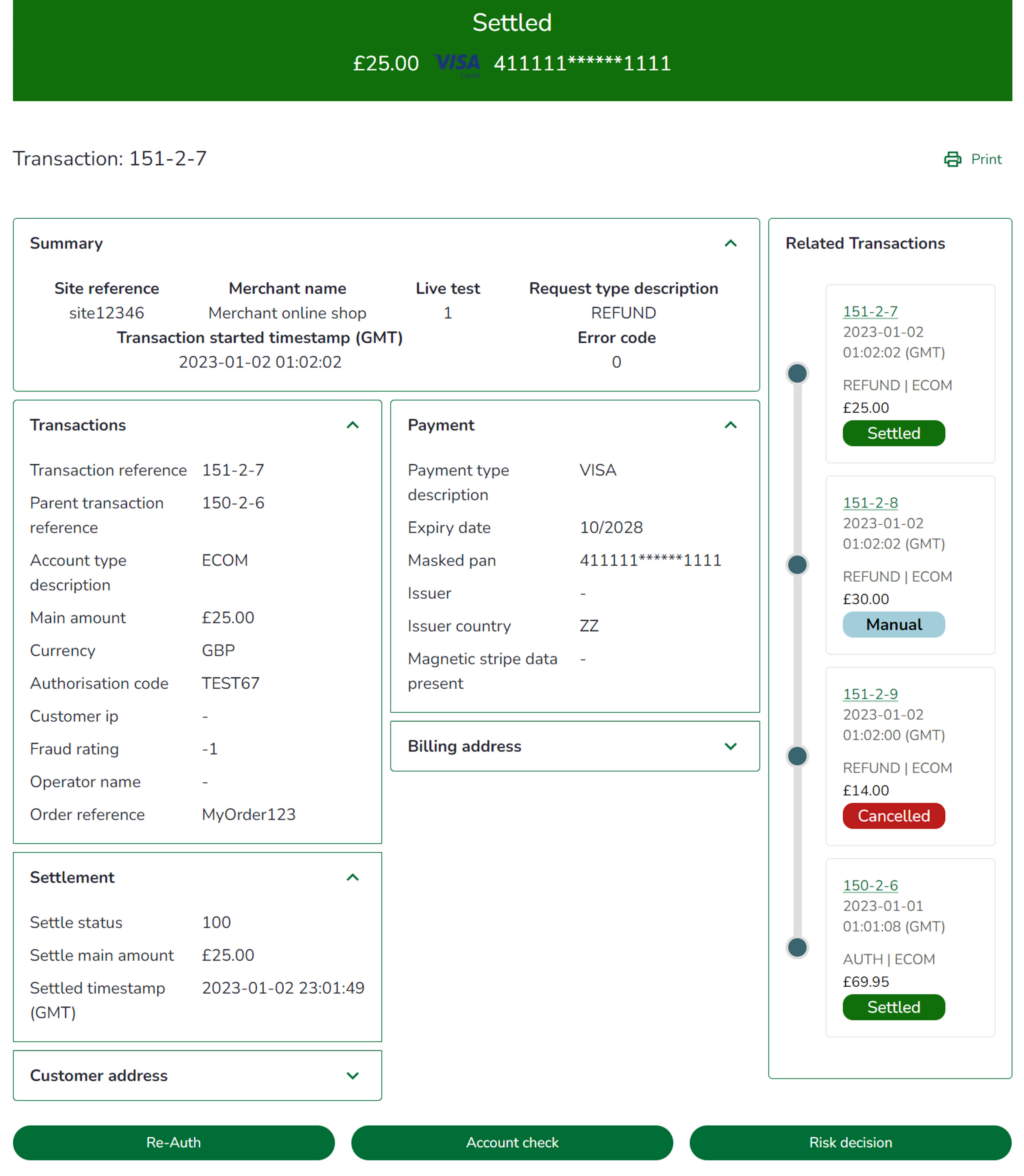 Printing
Click " Print" in the upper right to access printing options. For any given transaction, we allow users to print the following:
Payment receipt – Prints the transaction details, omitting sensitive data regarding the processing of the transaction, making it safe to be shared with the customer as a receipt.
Full transaction – Prints all details displayed on the page.
Taking action
At the bottom of the page, there are buttons for performing actions on the transaction. Click the relevant buttons to proceed.
Related transactions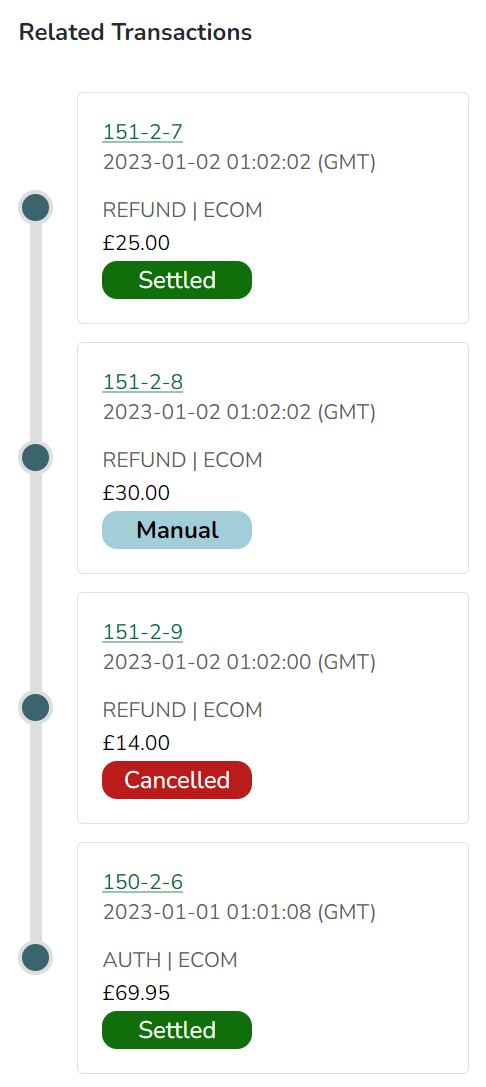 The rightmost area of the page is dedicated to showing any related requests. These are shown in the form of a timeline with the most recent requests at the top.
For each request, the transaction reference, timestamp, request type, account type and amount (including currency) are shown.
Click the transaction reference of a request listed here to be shown further information (this opens in a new tab).