This functionality is only available on Advanced and Pro plans.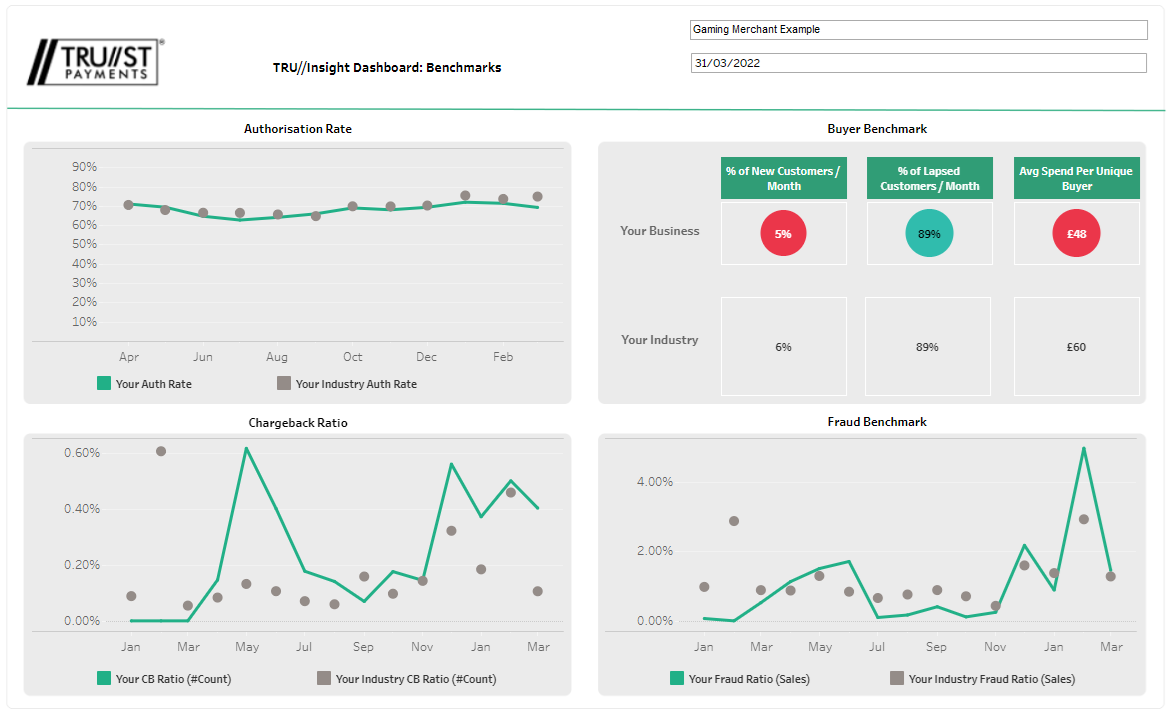 The Benchmark Summary view provides you with a relative (as opposed to absolute) view of your business and should be used to understand your performance versus general trends in your industry.
In order to protect confidentiality of our merchants, this benchmark report will only render if a minimum of 6 merchants is available in the benchmark (i.e. you will only ever seen your data compared to a minimum peer set of 5 merchants).
Authorisation Rate, Chargeback Ratio and Fraud Benchmark
It shows a set of three metrics from the summary reports for authorisation rate, chargeback rate (based on transaction count) and fraud rate (based on transaction amount) shown as green lines on three graphs. Overlaid onto these numbers are the equivalent rates for your industry (based on your Merchant Category Code or MCC), using Trust Payments total merchant universe to create the benchmark. This gives you an additional dimension to help understand where there are business opportunities and can be useful in focusing efforts on the overall KPIs (Key Performance Indicator) – if your authorisation rate is above the industry, for example, there may be less opportunity for improvement.
Buyer Benchmark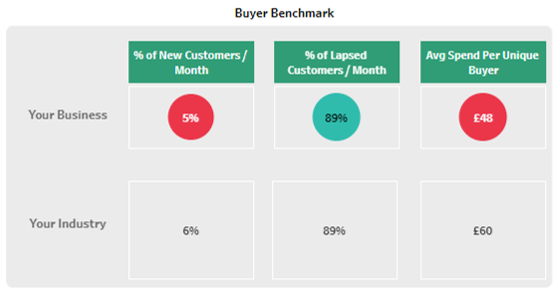 The remaining tile compares your customer performance against the industry and can be used to help understand whether your rates of acquisition, engagement (based on average spend) and attrition are better or worse than comparable businesses that share your MCC. Again, this can be used to ensure you are focusing effort and investment into the section of your customer lifecycle with the highest opportunity.